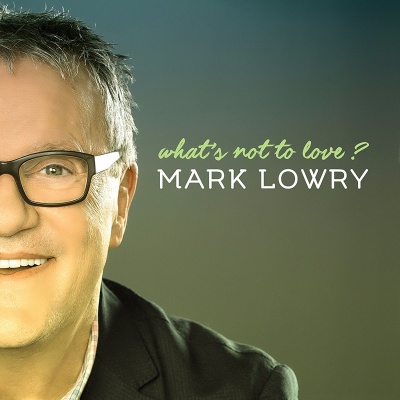 What's Not To Love?
Mark Lowry, Daywind - August 18, 2017
Format: Audio CD - Physical
Genre: Contemporary, Southern Gospel

Mark Lowry's debut studio project on Daywind Records, What's Not To Love? releases August 18th, 2017. The platinum selling & GRAMMY Award winning artist is best known for co-writing the modern Christmas classic, 'Mary, Did You Know?' and spending a collective 20 years with the legendary Gaither Vocal Band. An incomparable communicator, his live events draw in fans from all walks of life with his innate ability to make them laugh, cry and think, all at once.
Mark had initially planned to drastically reduce his tour schedule in 2018, however, during a visit with some friends he listened to songs they had been writing. By the end of the visit, Mark had starting writing some new songs of his own and a new CD was born. Songs such as 'Love Is The Golden Rule' and 'No Room For Hate' carry messages of love and extending grace, "It Feels Like I'm Already There' reaches those going through a valley, while 'Mama Prayed' resonates with audiences with a praying mother of their own.
---
1. Why Don't We Sit And Talk
2. What's Not To Love
3. I Know When I'm Hearing From Home
4. Love Is The Golden Rule
5. No Room For Hate
6. What If He Meant What He Said
7. So You Will Know How To Pray
8. Mama Prayed
9. Feels Like I'm Already There
10. Didn't I Walk On The Water
11. Only Jesus
12. What's Not To Love? (Reprise)
---
UPC # 614187034125