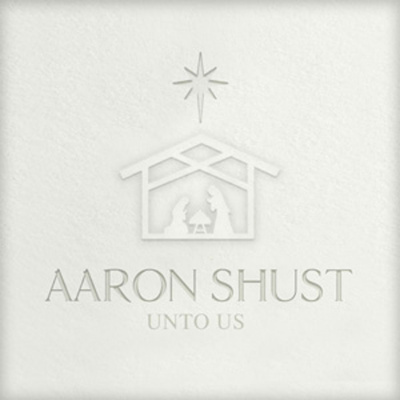 Unto Us
Aaron Shust - October 3, 2014
Genre: Christmas

From Aaron Shust discussing Unto Us: 

I love Christmas music and how it so eloquently stamps the season with sound, celebrating the beauty of the earth and the beauty of God's coming to earth, becoming one of His creation, taking on the very nature of a servant so that He could rescue us and reunite us to Himself! 

These ten songs, therefore, have a very intentional order which intend to provide a sense of story.
Tracks 1-5 represent The Proclamation as we see the star of wonder appear and the hear angels proclaiming the Good News to the shepherds: a Savior has been born in the city of David!
Tracks 6-8 represent The Adoration where we find ourselves manger side, or at least peering into the stable along with the shepherds as Mary sings a quiet lullaby.
Finally, tracks 9-10 represent The Celebration, the shepherds running through the streets of Bethlehem, in neighboring villages, over the hills and everywhere, spreading this incredible news, "Rejoice! Give heed to what we say: Jesus Christ is born today!"
May this collection of songs take you on a journey with those whom God first invited into His story, the wise men and those lowly shepherds, and may you experience the awe and wonder that is the story of Christmas. 
God is with us: Sing Hallelujah! 
UPC # 829619121926
| | Song Title | Artist | Time | Price | |
| --- | --- | --- | --- | --- | --- |
| | Star of Wonder (Overture) | | | | |
| | Gloria | | | | |
| | Unto Us | | | | |
| | Advent Carol | | | | |
| | God Has Come to Earth | | | | |
| | Sanctuary | | | | |
| | Keep Silent | | | | |
| | Bethlehem | | | | |
| | Rejoice | | | | |
| | Go Tell It | | | | |