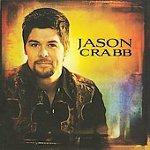 Jason Crabb
Jason Crabb - October 1, 2009
Genre: Country, Southern Gospel

Best known as the powerhouse lead vocalist for one of Gospel's most acclaimed and awarded groups, The Crabb Family, Jason Crabb's career has already been an incredible ride.

While garnering multiple Dove Awards, three Grammy® nominations and 16 #1 singles with his family, Jason has become one of the Christian music community's most acclaimed vocalists. His unique sound finds him on stages that range from The Grand Ole Opry and national youth conference platforms to a sweet Sunday service at an old country church as well as performances with the legendary Brooklyn Tabernacle Choir.

This year marks the release of his self-titled, national solo debut, produced by Tommy Sims, Norro Wilson and Gordon Mote, three of the music industry's most acclaimed producers.

Featuring a cameo appearance by one of Jason's heroes, *Vince Gill*, the recording finds Jason doing exactly what he loves with a soulful, heartfelt approach that his fans love to hear.
UPC # 789042114325