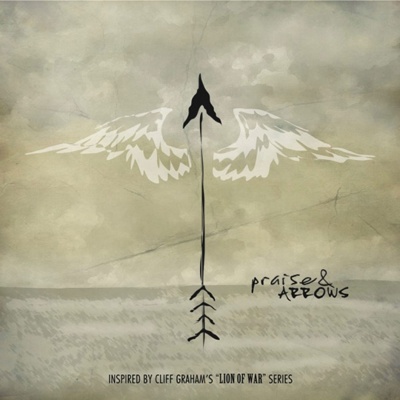 Praise & Arrows
Various - August 27, 2014
Exclusive: New Day Exclusive
Genre: Praise & Worship

Inspired by the novel this compilation album features All Sons and Daughters, Audio Adrenaline,Stellar Kart,Hawk Nelson, Trip Lee, Pillar, Kevin Max,Jason Walker, Canon, Deraj, Jeannie Ortega, People of the Earth, Kerrie Roberts, Alisa Turner and Jeremy Rosado.
The album reflects the heart and character of King David as portrayed in the Scriptures and the Lion of War series; specifically exploring the dichotomy of David the psalmist and David the warrior.
The title "Praise & Arrows" is a reference to the Mighty Men battle cry found in the Lion of War novels, Praise to our God and arrows to the enemy!
UPC # 644167148122
| | Song Title | Artist | Time | Price | |
| --- | --- | --- | --- | --- | --- |
| | Day of War - Stellar Kart | | | | |
| | Praise And Arrows - Trip Lee Canon Deraj feat. Jeannie Ortega | | | | |
| | Cave Of A Million Songs - Kevin Max | | | | |
| | Psalm 121 - All Sons & Daughters | | | | |
| | The Covering - Alisa Turner feat. Jason Walker | | | | |
| | Strong Enough - Hawk Nelson | | | | |
| | Prayer For A Warrior - Kerrie Roberts | | | | |
| | Battle Cry - Jeremy Rosado | | | | |
| | Lion Leads The Way - Pillar | | | | |
| | 2017 (Raise The Banner) - Audio Adrenaline | | | | |
| | David's Song - People Of The Earth | | | | |