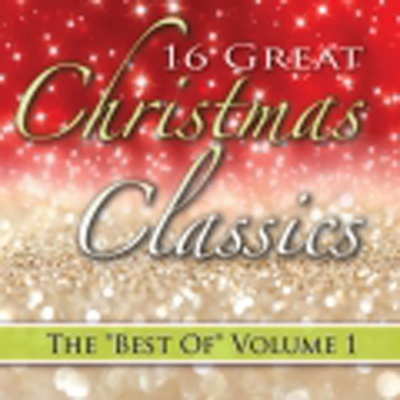 16 Great Christmas Classics, Vol. 1
Various Audiences:
Format:
Genre:
Special Occasions:

The incredibly popular "16 Great Series" is bringing you its BEST! Over One MILLION Sold in this series.
This is sure to be, a MUST HAVE for your Christmas music collection.
The "Right Songs at the Right Price".
UPC # 614187244524
| | Song Title | Artist | Time | Price | |
| --- | --- | --- | --- | --- | --- |
| | Mary Did You Know? | | | | |
| | Beautiful Star Of Bethlehem | | | | |
| | O Holy Night | | | | |
| | Breath Of Heaven | | | | |
| | The Christmas Shoes | | | | |
| | Silent Night | | | | |
| | Come On Ring Those Bells | | | | |
| | Do You Hear What I Hear? | | | | |
| | O Little Town Of Bethlehem | | | | |
| | Jesus, Oh What A Wonderful Child | | | | |
| | The Gift | | | | |
| | Hark, The Herald Angels Sing | | | | |
| | What Child Is This | | | | |
| | Grown Up Christmas List | | | | |
| | Mary's Lamb | | | | |
| | Go Tell It On The Mountain | | | | |