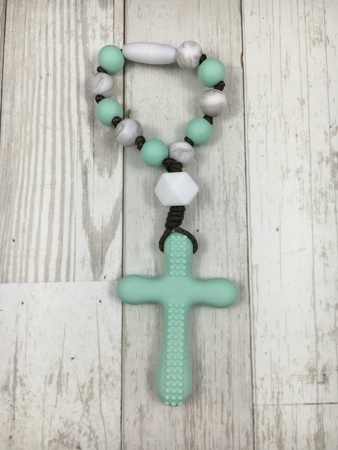 Mint & Gray Decade Rosary
Chews Life - June 20, 2018

UPC # 0731132303560
Product Description
This sweet yet modern color combo features a mint cross, a pure white Pater bead, and gray marble and mint Ave beads.
This decade features our custom designed cross!
The convenient snap clasp can be used to clip your decade rosary around something to keep it from getting tossed to the ground. Clip it to your baby carrier, stroller, swing, diaper bag, purse, and more!
This decade is designed to be tough, even after years of love! But accidents do happen, and your decade should be used only under adult supervision.