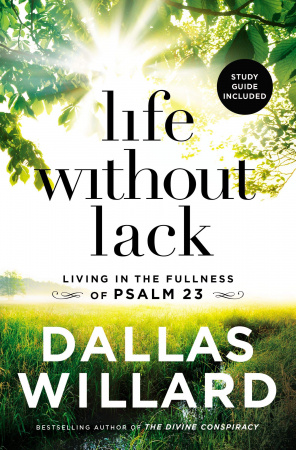 Product Description
From beloved teacher and bestselling author Dallas Willard, an exploration of Psalm 23 and the secret of living a life of contentment, peace, and security. Now in trade paper.
Psalm 23 begins with an astounding assertion: "The Lord is my shepherd, I shall not want." This describes the life that we all desire, one where we lack nothing. But how do we get there? How do we live so that we not only do "not want" but "fear no evil?" In this revelatory and profoundly pastoral new book, the late Dallas Willard shows us how by unpacking the 23rd Psalm to reveal what the apostle Paul and the psalmist before him knew: the secret of being content in any and every situation.
Life Without Lack introduces readers to God in a new way, demonstrating how to enjoy his presence as never before and how to be utterly caught up in his abundant generosity. The more we practice living in that presence, the more we experience the kind of peace, patience, kindness, and freedom from worry that is promised in the psalm. Based on a series of talks by the late author and edited by his friend and colleague, Larry Burtoft, and by his daughter, Rebecca Willard Heatley, Life Without Lack will forever change the way you understand and apply the most well-known passage in all of Scripture.